GRANNY SMITH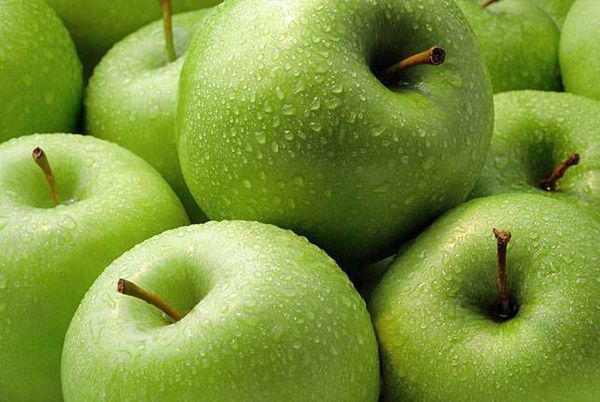 CHARACTERISTICS
Exterior: Bright green skin that is often covered with pale white spots, but also slight pink blush, which may develop from high sunshine hours.
Interior: Crisp and bright white flesh that resists browning when cut.
Experience: Hard, crisp and juicy flesh with a tart, acidic, yet subtly sweet flavour.
HOW TO USE GRANNY SMITH?
Most well-known for juicing, it can also be eaten as snack, in salad, in dessert and definitely for cooking.
WHEN CAN I FIND GRANNY SMITH?
Granny Smith apples are harvested in Nelson – New Zealand from early April.
You can usually find Granny Smith apples from Golden Bay Fruit from harvest through Mid-August*.
(*dates reflect fruit's container loading)
DID YOU KNOW?
Granny Smith apples were discovered in Australia in 1868 by Maria Ann (Granny) Smith, an British-Australian orchardist, from a chance seedling that had sprung near a creek. The seedling bore light-green-coloured apples that Granny Smith propagated. Following first experimental exports in the 1890s-1900s by enterprising fruit merchants, Granny Smith is today one of the most popular apple varieties around, known for its bright green colour and tart flavour.