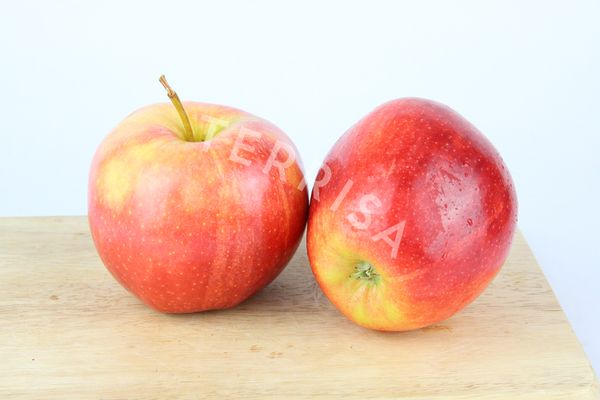 CHARACTERISTICS
Exterior: Famous bi-coloured apple with an attractive red blush – commonly striped – over a pale golden yellow background.
Interior: Slight yellow to cream, crisp and fine-textured flesh.
Experience: Reliably firm texture and crisp, with a mildly sweet and floral aroma.
HOW TO USE ROYAL GALA?
Definitely versatile, suitable for snacking, salad, cooking, juicing.
DID YOU KNOW?
Royal Gala is certainly one of the most successful varieties to ever come out of New Zealand. Originated in 1934 by New Zealand orchardist J.H. Kidd, resulting from a cross between Golden Delicious and Kidd's Orange Red, an English favorite. They were introduced for commercial production in 1965. Productions in both hemispheres enable a year round supply.